Company Profile
FocusROI Inc. is a specialized consulting firm that equips professionals in finance, audit and accounting so that they can perform at an outstanding level. FocusROI Inc. has three distinct divisions, FocusCPD Inc. specializes in training, FocusHGK LLP is dedicated to Quality Control Monitoring and FocusROI providing technical and business writing.
We provide services in the following areas
Training
Keeping up-to-date in today's fast paced business environment is critical to stay ahead of your competition. Though FocusCPD, our training division, we provide courses for individuals, accounting firms and their clients and corporations including:
• Customized sessions
• In house training
• Webinars and on-line training.
FocusCPD is dedicated to delivering high quality and informative courses at a reasonable cost. A full list of courses can be found at www.focuscpd.com.
Quality Control Monitoring
We assist public accounting firms ensure that their firm and its personnel are complying with professional standards and applicable legal/regulatory requirements in the most cost-effective manner possible. Through FocusHGK we provide a monitoring process that will:
• Evaluate your firm's system of quality control
• Inspect completed engagement files; and
• Provide a confidential report on the results along with practical recommendations.
FocusHGK also provides value-added services including financial statement reviews, engagement quality control reviews and assistance with practice inspection.
Technical and Business Writing
FocusROI has over two decades of experience in writing business and technical manuals. These include:
• The Professional Engagement Guide (PEG) published by CPA Canada
• The former Canadian Professional Engagement Manual (C-PEM) and the Professional Engagement Manual (PEM) published by CPA Canada/CICA
• The Quality Assurance Manual (QAM) published by CPA Canada
• The Guide to Using ISAs in the Audits of Small- and Medium-Sized Entities published by International Federation of Accountants
• Guide to Review Engagements published by International Federation of Accountants and
• Risk Management Primer for Directors of Not-for-Profit Organizations and Risk Management Toolkit for Not-for-Profit Executives published by the Canadian Society of Association Executives (CSAE).
We assist in writing, editing or reviewing a wide range of corporate documents, including:
• Quality control manuals;
• Management discussion and analysis;
• Governance documents including board and audit committee charters;
• Codes of conduct;
• Product user manuals;
• Policy and procedures manuals; and,
• Simplification of forms.
Need more information?
Please contact Stephanie Ki at (416) 594-0005 ext. 103 or email us at: info@focusroi.com
FocusROI Inc.
155 University Avenue, Suite 1210
Toronto, ON M5H 3B7
The Team
Stuart Hartley, CPA, FCA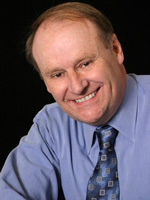 Stuart Hartley is the founder and president of FocusROI Inc., a specialized consulting firm that provides business writing, training, advisory services and quality control monitoring.
Stuart is a chartered accountant in the United Kingdom and a chartered professional accountant in Canada, and he has also worked in the United States. Prior to creating FocusROI, he was a senior audit partner at BDO. During that time, he was the national director of accounting and auditing and a member of CPA Canada's Auditing Standards Committee. He helped develop BDO's international audit methodology and has trained extensively on auditing practice and CaseWare implementation around the world. Before BDO, he spent two years on executive interchange with the office of the Auditor General of Canada, where he developed methodology for performing value-for-money assignments and performed comprehensive audits.
Stuart is the primary author of the Professional Engagement Guide (PEG) which is published annually by CPA Canada. Before that he authored the Canadian Professional Engagement Manual (C-PEM) and the Professional Engagement Manual (PEM) for over 20 years. In addition, Stuart is the author of:
• the Quality Assurance Manual (QAM), published by CPA Canada.
• the Guide to Using International Standards on Auditing in the Audits of Small- and Medium-Sized Entities; published by the International Federation of Accountants
• the Guide to Review Engagements, published by the International Federation of Accountants.
• a Risk Management Primer for Directors of Not-for-Profit Organizations and the Risk Management Toolkit for Not-for-Profit Executives, both published by the Canadian Society of Association Executives.
Stuart also publishes articles and is a popular instructor of professional training courses.
Email: shartley@focusroi.com
Jennifer McCann, CPA, CA
Jennifer McCann is the vice-president of FocusROI Inc. and CEO of FocusCPD Inc. With over 20 years of experience, Jennifer assists accounting firms with the effective and efficient application of accounting and assurance standards, the maintenance of quality control systems, and the creation and development of relevant training programs.
Prior to joining FocusROI, Jennifer was a senior manager at EY, working in the private mid-market practice of the National Professional Practice Group. There she consulted partners and staff on various accounting and assurance matters, performed quality reviews, and delivered partner and staff training. She has held senior management positions at other mid-sized and national accounting firms where, in addition to managing client engagements, she developed audit templates, programmed audit automation software, led the staff training initiatives and performed quality control procedures.
Jennifer is currently serving as a member of the International Auditing and Assurance Standards Board (IAASB) Data Analytics Project Advisory Panel and is also an active program instructor for the Chartered Professional Accountants of Ontario.
Email: jmccann@focusroi.com
Marcus A. Guenther, CPA, CA
Marcus is a Chartered Accountant and holds a Bachelor of Commerce from the University of Toronto, as well as Masters in Business Administration degree from Wilfrid Laurier University.
Marcus Guenther is a partner at FocusHGK LLP. He works with accounting firms to improve their quality control, engagement workflow and risk management practices, and he also assists with technical accounting and auditing issues.
Prior to joining FocusHGK, Marcus was a senior manager at BDO, where he was responsible for audit, tax and accounting engagements for clients ranging from municipal government, manufacturing and high-tech to distribution. He also spent several years working for a large, multinational automotive parts manufacturer as the manager of financial reporting. In addition, Marcus teaches accounting, IFRS, auditing and assurance courses for the Chartered Professional Accountants of Ontario.
Email: mguenther@focusroi.com
Vivian Greenberg – CPA, CA
Vivian has been with FocusHGK LLP for over 5 years. With over 20 years' experience working with Public Accounting firms, she has earned a reputation for thorough reviews of assurance files and financial statements as well as for helping firms meet professional standards and improving engagement efficiency.
Prior to joining FocusHGK, Vivian served as Director of National Standards and Quality Control for a major CPA firm. Vivian prides herself in her up to date knowledge and understanding of the accounting and auditing standards.
Email: vgreenberg@focusroi.com
Stephanie Ki – Project Manager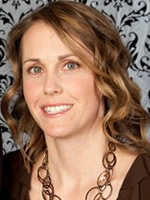 Stephanie Ki has a wide range of expertise ranging from day to day Project Management to writing and preparing communications. Stephanie has a Bachelor of Arts degree in Sociology and Political Science as well as two post-graduate certificates in Project Management and Public Relations.
Stephanie has worked with Stuart Hartley in a consulting environment for over 15 years and has led a number of successful engagements in both the public and private sector. Prior to joining FocusROI Inc., Stephanie was a consultant with the Information Technology arm of BDO Dunwoody LLP.
Stephanie is responsible for the overseeing many of FocusROI's projects and much of the behind the scenes administration. She specializes in managing all aspects of a project, business process re-engineering, research and document review. Stephanie also has skills in client relationship management, project research, specification gathering, and needs assessments.
Email: ski@focusroi.com
Testimonials
"Stuart Hartley embodies the best of the consulting profession -- fulfilling the role of the trusted advisor and seasoned trouble-shooter who understands the levers that affect my business and my clients' business. That's what getting value from human capital means."
Gemma Zecchini -- President & CEO, Refreshments Canada
"Stuart Hartley was very instrumental in the introduction of the CaseWare software to the BDO international network. He conducted training courses around the world in the effective use of the software and the techniques to develop country- specific templates. His contribution in this respect was invaluable."
Cec Fleming FCA -- CEO, BDO International, Brussels
"I have always been able to rely on Stuart for fresh thinking and innovative ideas. His enthusiasm is infectious but he remains focused on improving business results."
Bill Sedgwick -- Vice President, Apple Management
"I have worked with Stuart on a major international strategic internet development, for a global professional services firm. Its success is a testament to Stuart's vision, perseverance and attention to keeping the project focused."
Andrew Woolfson -- Director of Knowledge Management, BDO Stoy Hayward, London
"Integrity and fervency are two characteristics that describe the attributes of Stuart Hartley. He is able to combine articulate analysis with a competent, caring approach to each situation. He will bring balance and perspective to your work environment providing you and your staff the opportunity to achieve your goals."
Gerry Organ -- Executive Director CBMC
"As past Treasurer and Board member of one of Canada's largest child welfare organizations, Stuart Hartley has acquired an indepth knowledge and understanding of the 'not for profit' sector, government processes and public accountability. His business acumen, integrity and ongoing pursuit of excellence permeate both his volunteer and business commitment."
Bruce Rivers -- Executive Director of the Children's Aid Society of Toronto
"I have worked with Stuart for the past decade. I have never known anyone as honest and forthright in his dealings with clients, partners and family. He is an extraordinarily competent technologist who can mesh technology with common sense and uncommon management acumen. I know he will be successful and make a lot of clients a lot of money!!"
Irwin M. Jarett, CPA -- Chairman, Tomorrow's Software LL, Chicago
"Stuart provided strategic analysis and recommendation to several various-sized organizations I led over the past decade. He is always ahead of his clients finding innovative and able-to-implement approaches that support the core objective. This in-demand skill set is augmented by his elegant and compassionate demeanour. My final score: 12/10."
Paulette Vinette CAE -- President, Solution Studio Inc.
"I have worked with Stuart Hartley for many years and have found him to be one of the most creative people I know."
Wayne A. Kolins, CPA -- National Director of Assurance Services, BDO Seidman LLP, New York
Career Information
Are you a CA with strong technical skills?
Do you think outside the box?
Do you enjoy writing and teaching?
Do you want a better work life balance with flexibility to work from home?
FocusROI Inc. is searching for Chartered Accountants with a wide range of auditing experience for its downtown Toronto location. We offer flexible hours and the ability to divide work between the office and home.
Skills & Experience Requirements
• CA designation with a wide range of auditing experience. Ideally, this would include managing engagements and reviewing files
• Solid up-to-date technical knowledge and experience in Canadian GAAS and GAAP. IFRS knowledge would be an additional asset
• Ability to communicate complex matters and concepts in simple and straightforward ways, both in writing and verbally
• Fluent in English (written and spoken)
• Creative ability. Can provide innovative and cost effective solutions to issues and problems
• Solid knowledge of Microsoft Word, Excel and PowerPoint
• Self starter, team player and deadline orientated
• Good attention to detail
Duties
• Assist in the research, writing and editing of technical publications
• Develop practical approaches to the implementation of professional standards.
• Manage projects, including preparation, timelines and budgets
• Oversight of certain administrative functions and technical resources
• Develop training course outlines and training materials
• Conduct training presentations
• Assist occasionally, as a part of a team, in conducting risk assessment, internal audit and accounting firm monitoring services
Please email your resume and cover letter to Stephanie Ki at ski@focusroi.com.
Contact Us
For a free consultation or if we can answer any questions you have, please give us a call at (416) 594-0005 or send us an email at info@focusroi.com.
We look forward to hearing from you.
FocusROI Inc.
155 University Avenue, Suite 1210
Toronto, Ontario
M5H 3B7
Canada
Phone: (416) 594-0005
Email:
Sales information: sales@focusroi.com
Other enquiries: info@focusroi.com
Comments and suggestions: info@focusroi.com
Webmaster: webmaster@focusroi.com