Company Profile
FocusROI Inc. is a specialized consulting firm that offers creative and cost effective solutions in financial management, auditing and accounting.
Who we serve:
We serve professionals in finance, audit and accounting. This includes professionals who are leaders in:
• Accounting firms;
• Public and private corporations;
• Government entities; and
• National and international accounting bodies.
We write a number of manuals and guides that are published by organizations such as the Canadian Institute of Chartered Accountants, the International Federation of Accountants and the Canadian Society of Association Executives.
Our highly experienced management team [link to bios] is committed to a process of continual learning. This means we take the necessary time to:
• Understand new requirements and their impact;
• Identify developing trends and issues;
• Ask the tough questions; and,
• Develop creative and cost effective responses and solutions.
Approach:
Our approach to client service is first and foremost to listen, second to define the needs and then to propose and deliver creative a cost effective and workable solution.
What we do:
We provide services in the following areas:
1. Training programs
A major challenge for professional's today is keeping up to date and getting prepared for change before it is required. We prepare customized courses and webinars on subjects such as understanding the impacts of IFRS, the new audit risk standards, using PEM effectively, internal control certification, risk management and MD&A preparation. Courses are aimed at groups such as Board of Directors, senior management, partners and professional staff. Course time can range from a little as an hour to a couple of days.
2. IFRS Implementation
Public companies are required to prepare their financial statements using international financial reporting standards (IFRS) starting in 2011. We have developed an approach that identifies where the changes are required and what needs to be done.
3. Monitoring
Public accounting firms are required to appoint a monitor to inspect compliance with their quality control manuals and standards. Where this cannot be done effectively "in house" we can provide an independent review. We also provide a limited number of internal audit services to corporate entities who want to monitor their control environment.
4. Risk management and Internal control
Risk management has become a best practice for all types of enterprise in the public and private sector. We can help entities to understand and then adopt cost effective risk management practices. We also provide the link between risk management practices and the need for internal control over financial reporting. This can lead to a considerable reduction in work for public companies that have to provide a certification on the effectiveness of internal controls.
5. Internal/external communications
Many accounting practices and smaller entities have limited resources for writing materials such as policies and procedures, press releases, presentations, important messages for staff, speeches (internal and external) and preparing the annual report or MD&A. We have professional writers who can ease this burden by producing high quality materials.
FocusCPD
FocusROI Inc. is proud to be one of the founding partners of FocusCPD. Smart training for smart firms.
FocusCPD is dedicated to delivering high quality, in-depth skills development at a reasonable cost. It provides today's accounting and financial professionals with the information they need to know, when they need it.
Big Firm career development tools for a Small Firm price.
For more information on FocusCPD, please contact us at info@focusroi.com
The Next Step...
Please contact Stephanie Ki at (416) 594-0005 ext. 103 or write us at:
FocusROI Inc.
85 Richmond Street West, Suite 705
Toronto, ON M5H 2C9
Phone: (416) 594-0005
Email: info@focusroi.com

The Team
Stuart Hartley, FCA, CA•IT President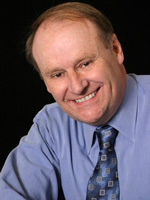 Stuart is a chartered accountant in the UK and in Canada and has worked extensively in the United States. He is well known for his creativity and practical approach to problem solving. Stuart's entire career has been spent in providing professional services (audit, operational reviews and IT consulting) to clients large and small including public companies, government agencies and not for profit organizations.
Prior to joining FocusROI, he was a senior audit Partner with BDO Dunwoody LLP. During that time he:
• Performed numerous audit engagements for large and small entities including public companies and government agencies.
• Performed consulting engagements ranging from organizing Board of Director retreats, feasibility studies, risk management, operational reviews, IT services and internal audit.
• Served as VP Ontario for the Canadian Soft Drink Association. This role involved presentations to politicians and senior staff of government ministries, making speeches and being the industry spokesperson for the press.
• Was a member of the CICA's Auditing Standards Committee.
• Was the National Director of Accounting and Auditing and member of the BDO international audit committee. He helped develop BDO's international audit methodology and has trained extensively on auditing practice and CaseWare implementation around the world.
• Received in 1991 the BDO International medal for outstanding service to the international firm.
Before joining BDO Dunwoody LLP, he spent two years with the Auditor General of Canada where he developed methodology for performing value-for-money assignments.
Stuart is the author of many widely renowned publications and firm practice aids, including:
• CICA's Professional Engagement Manual (CPEM)
• CPEM
• CICA's Quality Assurance Manual (QAM)
• Risk Management - Primer for Directors and Not-for-Profit Organizations
• IFACS Guide to Using International Standards on Auditing in the Audits of Small- and Medium-sized Entities
• International Audit Guide Forms
He is a highly sought after speaker and trainer and has written many local and international articles.
Stuart is a Board member for a number of entities and chair of the audit committee at The Peoples Church.
Marcus A. Guenther, MBA, CA - Vice President
Marcus is a Chartered Accountant and holds a Bachelor of Commerce from the University of Toronto, as well as Masters in Business Administration degree from Wilfrid Laurier University.
Marcus works with corporations and accounting firms to improve their corporate governance, workflow, internal controls and risk management practices. Under Marcus' direction, FocusROI is currently developing its IFRS implementation methodology and training programs to assist firms and corporations with meeting their January 1, 2011 IFRS implementation deadline.
Marcus has had extensive experience in both performing audits and in being audited. Prior to joining FocusROI, he was a Senior Manager at BDO Dunwoody LLP, where he was responsible for audit, tax and accounting engagements for clients ranging from municipal government, manufacturing, high-tech to distribution. During his career, Marcus also spent several years working for a large multinational automotive parts manufacturer as the Manager of Financial Reporting.
At BDO Marcus was responsible for performing audit, tax, and accounting engagements for entities ranging from municipal and provincial government, manufacturing, high-tech, and distribution. He also performed engagements to improve operational efficiency and internal control
As financial reporting manager Marcus was involved in:
• Preparation and review of consolidated financial statements
• Visits to review results of overseas subsidiaries
• Working with the external auditor
• Preparation of the MD&A
• Development of the financial reporting systems
• Special projects such as acquisitions and mergers
He is the co-author of the CICA Professional Engagement Manual (CPEM) and teaches Accounting, IFRS, Auditing and Assurance courses. FocusROI has recently authored the Guide to Using International Standards on Auditing in the Audits of Small- and Medium-sized Entities for the International Federation of Accountants to be used world-wide.
Marcus is the treasurer for Homes First Foundation.
Vivian Greenberg – CPA, CA
• Keeps fully up to date on accounting and auditing standards
• Reputation for thorough reviews of assurance files and financial statements
• Has over 20 years' experience working with Public Accounting firms.
• Served as Director of National Standards and Quality Control for a major CPA firm
• Reputation for helping firms meet professional standards and improving engagement efficiency
Email: vgreenberg@focusroi.com or call 416 347 1564
Stephanie Ki – Project Manager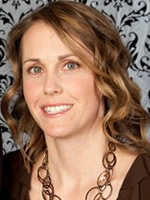 Stephanie Ki has a wide range of expertise ranging from day to day Project Management to writing and preparing communications. Stephanie has a Bachelor of Arts degree in Sociology and Political Science as well as two post-graduate certificates in Project Management and Public Relations.
Stephanie has worked with Stuart Hartley in a consulting environment for over ten years and has led a number of successful engagements in both the public and private sector. Prior to joining FocusROI Inc., Stephanie was a consultant with the Information Technology arm of BDO Dunwoody LLP.
Stephanie is responsible for the overseeing many of FocusROI's projects and much of the behind the scenes administration. She specializes in managing all aspects of a project, business process re-engineering, research and document review. Stephanie also has skills in client relationship management, project research, specification gathering, and needs assessments.
Testimonials
"Stuart Hartley embodies the best of the consulting profession -- fulfilling the role of the trusted advisor and seasoned trouble-shooter who understands the levers that affect my business and my clients' business. That's what getting value from human capital means."
Gemma Zecchini -- President & CEO, Refreshments Canada
"Stuart Hartley was very instrumental in the introduction of the CaseWare software to the BDO international network. He conducted training courses around the world in the effective use of the software and the techniques to develop country- specific templates. His contribution in this respect was invaluable."
Cec Fleming FCA -- CEO, BDO International, Brussels
"I have always been able to rely on Stuart for fresh thinking and innovative ideas. His enthusiasm is infectious but he remains focused on improving business results."
Bill Sedgwick -- Vice President, Apple Management
"I have worked with Stuart on a major international strategic internet development, for a global professional services firm. Its success is a testament to Stuart's vision, perseverance and attention to keeping the project focused."
Andrew Woolfson -- Director of Knowledge Management, BDO Stoy Hayward, London
"Integrity and fervency are two characteristics that describe the attributes of Stuart Hartley. He is able to combine articulate analysis with a competent, caring approach to each situation. He will bring balance and perspective to your work environment providing you and your staff the opportunity to achieve your goals."
Gerry Organ -- Executive Director CBMC
"As past Treasurer and Board member of one of Canada's largest child welfare organizations, Stuart Hartley has acquired an indepth knowledge and understanding of the 'not for profit' sector, government processes and public accountability. His business acumen, integrity and ongoing pursuit of excellence permeate both his volunteer and business commitment."
Bruce Rivers -- Executive Director of the Children's Aid Society of Toronto
"I have worked with Stuart for the past decade. I have never known anyone as honest and forthright in his dealings with clients, partners and family. He is an extraordinarily competent technologist who can mesh technology with common sense and uncommon management acumen. I know he will be successful and make a lot of clients a lot of money!!"
Irwin M. Jarett, CPA -- Chairman, Tomorrow's Software LL, Chicago
"Stuart provided strategic analysis and recommendation to several various-sized organizations I led over the past decade. He is always ahead of his clients finding innovative and able-to-implement approaches that support the core objective. This in-demand skill set is augmented by his elegant and compassionate demeanour. My final score: 12/10."
Paulette Vinette CAE -- President, Solution Studio Inc.
"I have worked with Stuart Hartley for many years and have found him to be one of the most creative people I know."
Wayne A. Kolins, CPA -- National Director of Assurance Services, BDO Seidman LLP, New York
Career Information
Are you a CA with strong technical skills?
Do you think outside the box?
Do you enjoy writing and teaching?
Do you want a better work life balance with flexibility to work from home?
FocusROI Inc. is searching for Chartered Accountants with a wide range of auditing experience for its downtown Toronto location. We offer flexible hours and the ability to divide work between the office and home.
Skills & Experience Requirements
• CA designation with a wide range of auditing experience. Ideally, this would include managing engagements and reviewing files
• Solid up-to-date technical knowledge and experience in Canadian GAAS and GAAP. IFRS knowledge would be an additional asset
• Ability to communicate complex matters and concepts in simple and straightforward ways, both in writing and verbally
• Fluent in English (written and spoken)
• Creative ability. Can provide innovative and cost effective solutions to issues and problems
• Solid knowledge of Microsoft Word, Excel and PowerPoint
• Self starter, team player and deadline orientated
• Good attention to detail
Duties
• Assist in the research, writing and editing of technical publications
• Develop practical approaches to the implementation of professional standards.
• Manage projects, including preparation, timelines and budgets
• Oversight of certain administrative functions and technical resources
• Develop training course outlines and training materials
• Conduct training presentations
• Assist occasionally, as a part of a team, in conducting risk assessment, internal audit and accounting firm monitoring services
Please email your resume and cover letter to Stephanie Ki at ski@focusroi.com.
Contact Us
For a free consultation or if we can answer any questions you have, please give us a call at (416) 594-0005 or send us an email at info@focusroi.com.
We look forward to hearing from you.
FocusROI Inc.
85 Richmond Street West, Seventh Floor
Toronto, Ontario
M5H 2C9
Canada
Phone: (416) 594-0005
Email:
Sales information: sales@focusroi.com
Other enquiries: info@focusroi.com
Comments and suggestions: info@focusroi.com
Webmaster: webmaster@focusroi.com